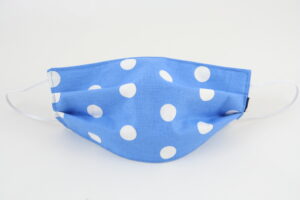 When we need to wear a face covering why not look chic and stylish?
It is made in a fresh blue cotton with a white spot, has 3 layers and an elastic fastening.
The sizing is suitable for females.
Please note these are not medical masks and only provide a simple face covering.