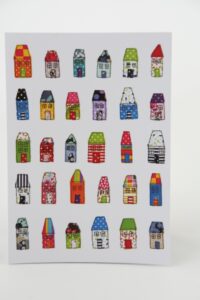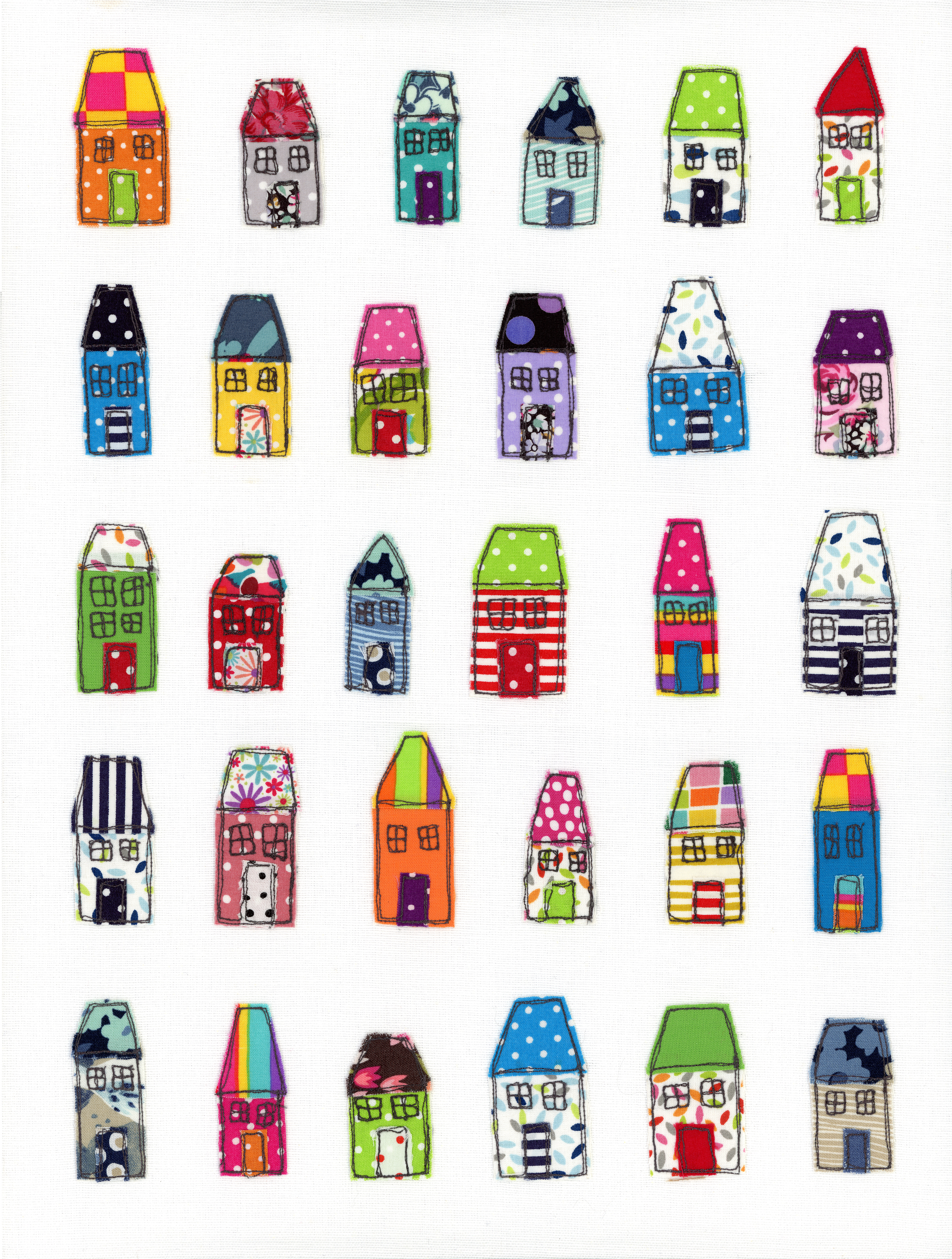 Little houses are one of the signature details on my products. Each house is made individually incorporating many complementary fabrics. I've used many of my houses to make framed pictures. This gave me the idea of using the pictures as the basis for printed cards. You'll see the originals in one of the photographs.
There are two designs each A6 size H14.5cm x W 10.5cm.
The card is blank inside and comes with an envelope.