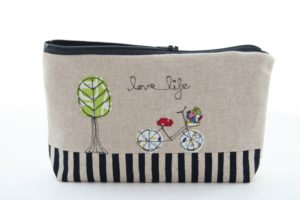 Made in a linen/cotton mix with toning black/neutral stripe. The interior is a black/white cotton polka spot and the bag is finished with a charcoal zip.
It's great to keep bits and bobs together. Approx W20cm x H12cm.
Each one is made individually so fabric placing and embroidery details have slight variations – the delight in owning something handmade.