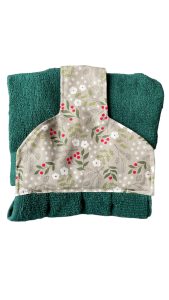 A bottle green red towel teamed with a mid grey top with scattered leaves and berries. This is a deeper grey than the red towel option.. It's the same range of fabric but slightly deeper colourway and perfectly sets off the green.
I love this fabric – festive but subtle.
Do remember to wash dark colours separately.