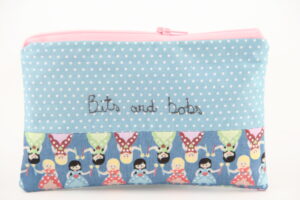 A handy zipped purse to keep all manner of bits and bobs all together. It is great to hold all those small things you're searching for in the bottom of your bag. I use one of mine to hold the incredible amount of loyalty cards I've accumulated! Use it for lip butter, a bit of cash  and a key – or whatever are your essentials!
Made in a polka dot cotton with contrast border. l
Approx size W17 x H11cm. A smart zip completes the look.