I love nothing more than to be tucked away in my bright airy kitchen sitting at the large kitchen table with my sewing machine and surrounded by fabrics. Soooo many fabrics!
I live on the very beautiful Northern Irish coast producing handmade gifts and useful things using my own designs. I ought to be walking along the coast a lot more than I do but the sewing machine calls to me!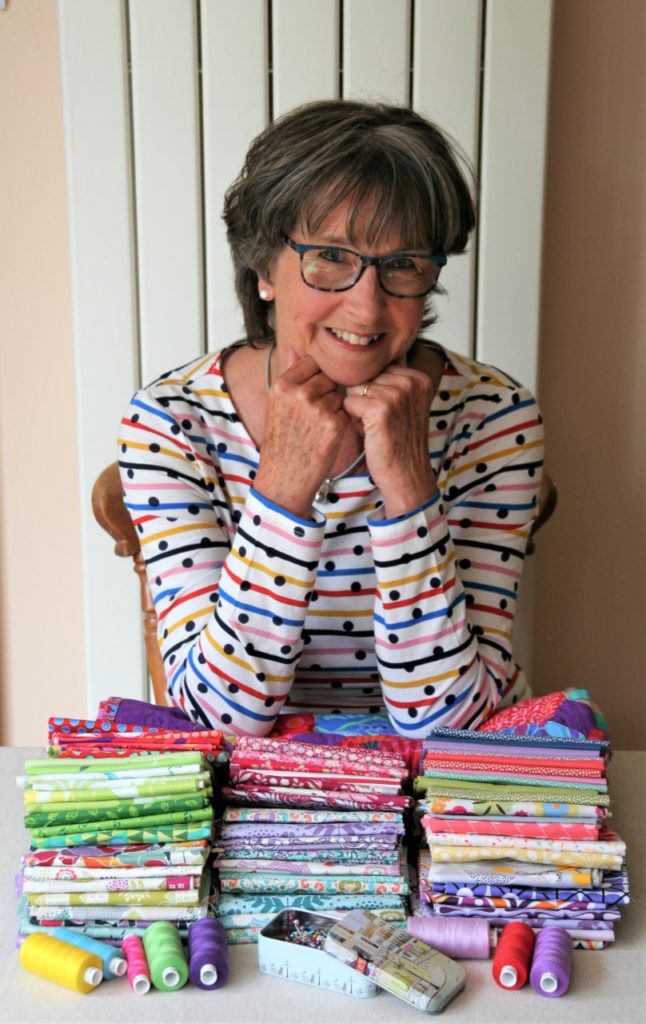 What am I passionate about?
Many things, but one of them is creativity.
Everyone is creative. People often say to me, "Oh I'm not creative". But that usually just means they can't sew.
I always answer, "Yes you are. You're maybe just not creative in the same way as I am, but you don't have to do what I do to be creative."
Everyone has the stamp of creativity upon them.
You can be creative photographing scenery, entertaining children, story telling, the way you furnish your home, gardening ( I'm at a complete loss with that one), cooking, baking, helping people sort out their thoughts, or finances, writing, making people laugh, staying in touch, relating to someone going through a hard time – the list is endless.
Being creative is different things at different times. It's often a great comfort and distraction when going through worrying or anxious times. It is satisfying to have produced something and of course it's great fun – and extremely addictive.
I hope you enjoy the results of my creativity.
As I've already mentioned in my intro, I'm always happy to hear from you with any ideas or queries. I've often had ideas for new products from my customers and have also made many bespoke items or tweaked a product design to fit a particular need.
I live with a very fabric–tolerant husband, and an extremely fluffy cat called Muffin.
Heather 🙂