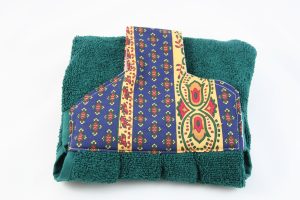 The pattern placing on this towel will vary so each one looks different but is the same – if you follow me!
They all have wonderful rich shades of bottle green, navy, pale mustard and red/russet. It teams perfectly with this bottle green towel.
I can't quite decide whether to call it a Paisley design or a French Provencal one.
Do remember to wash dark colours separately.