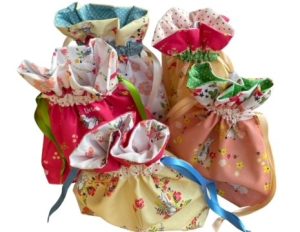 Pure cotton inside and out with little Peter Rabbit jumping about on the outside.
A great gift for a little girl or for someone who likes pretty things.
Just 4 in stock : White x1, Lemon x1 Peach x2.
Let me know which one you want in the comments box at checkout.
Approx size: W 20cm x H 18cm